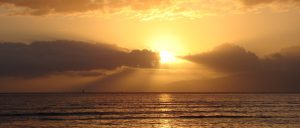 Welcome to my website!  If you're here, perhaps it means that you're feeling alone, overwhelmed, or unhappy.  Perhaps you're looking to make a change in your life but don't know what to do or where to begin.  Perhaps you've been hurt and need support in rebuilding your life.  Whatever the reason, some part of you is considering reaching out for help.  I am here to offer that help.
I work with adult individuals and couples, and addressing a wide variety of issues, including but not limited to:
Depression
Anxiety
Relationship difficulties
Trauma and abuse
Self-esteem and empowerment
Parenting challenges
Adjustment to the changes that life brings
Spirituality issues
I also offer supervision to interns who are completing their registration process with the College of Alberta Psychologists.
I use a psychodynamic and body-focused approach.  I am a certified Hakomi therapist and am certified in EMDR Level 1.  For more information on these therapeutic approaches and techniques, please see my Services page.
Sessions with me are typically one hour long, and are $185.00 / session.  My services may be covered by your extended health insurance; please speak to your insurance provider to determine the type of coverage you have.  I accept cash, cheque, debit and credit card payment.
I look forward to hearing from you.  To make an appointment in person or online, please see my appointment page.